How To Pick
The Best Probiotic
Here Are The 3 Critical Factors You Need To Know
Before You Even Think Of Buying ANY Probiotics
Critical Factor #1

Stay Away From Probiotics That Require Refrigeration.
Any probiotic that needs to be maintained in a refrigerator is a big risk because you have no control over the conditions of transit, or how long the product has been on the shelf.
The facts are, your body temperature is much higher than a refrigerated store shelf.
So if the product is unstable at cool temperatures, what's going to happen when you ingest it?
Critical Factor #2

Use Freeze Dried Cultures.
Freeze drying is the process of removing all the water out of a substance.
The best probiotics are freeze dried which keeps them "dormant" until they make contact with water again.
As soon as the probiotics get hydrated, they spring back to life.
Also, the best formulas use all natural ingredients for stabilizers such as rice bran.
Finally, they should use plant based capsules, instead of bovine gelatin caps.
Critical Factor #3

Only Buy Strains Proven In Laboratory Tests To Work.
For example, one strain we researched uses a patented process (patent #: 5,895,758) to dramatically enhance L Plantarum's abilities, resulting in a new super strain that may be the most powerful proteolytic probiotic ever developed.
This strain also supplies your gut with powerful protein-digesting bacteria that increase the pool of bioactive amino acids, required for muscle growth and recovery.
It has shown in clinical trials some remarkable properties which include**:
Proteolytic activity (breaks down protein)
Anti-tumoral capability (Reduces tumor size).
Antiviral capabilities (Kicks virus's asses)
Anti-retroviral activity as demonstrated against: the Rauscher virus, human immunodeficiency virus (HIV), and the T-lymphotrophic virus.
The strain can easily survive in the human digestive system, unlike other probiotics that crumble and die because of the intense stomach acids.
How to Be Sure You Actually Need Probiotics
If you can answer yes to one or more of the following, you likely have bad bacteria overgrowth and would benefit immensely from the right probiotic:
If you've ever taken antibiotics — they kill the "good guys" and set the stage for bad bacteria to thrive...
Toxins, like heavy metals — from fish, dental fillings, even exhaust attract pathogens...
Simple sugars from beverages or fruit — which feed yeast and bad bugs...
Starchy carbs like bread and rice — which your body breaks down into sugar...
Chronic stress — making your immune system an easy target for invaders
Alcohol — which kills bacteria and is converted into sugar
Household pollution — the chemicals we breathe at home kill our "good bacteria"
And that's only the beginning...
Can you see many Americans struggle with overgrowth of toxic gut bacteria? And why nothing seems to work. In fact...
Here's Why No Probiotic Product or
Fermented Food Has Worked For You
I'm guessing you've heard of probiotics before. Maybe you've even tried them.
So why haven't you had your probiotic miracle yet?
It's because of so many probiotic pitfalls nobody bothers to tell you about. For instance, many probiotic strains do not survive stomach acid. Others compete and kill each other. Some have a short life-span…
And despite huge claims of BILLIONS per serving, Dr. Tod Cooperman of Consumer Labs stated the actual amount of probiotics detected in popular probiotics often do not match what companies claim.
Sometimes only 7% of the label claim of CFU, or live probiotic cultures are ACTUALLY in the product.
As you just learned, yogurt has even bigger problems.
With all the additives, hormones, sugar and other issues--not to mention the fact that pasteurization KILLS the probiotics.
Because again, pasteurization was created in order to kill bacteria. So with store-bought yogurt, all you end up with a big fat FAIL.
Common Benefits You Can...

Expect To Experience By Taking Enzymes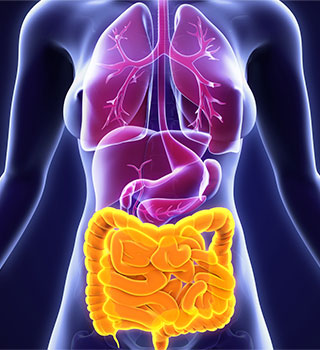 Restore your stomach acid back to normal and digest foods properly. This will get you off any antacid FAST.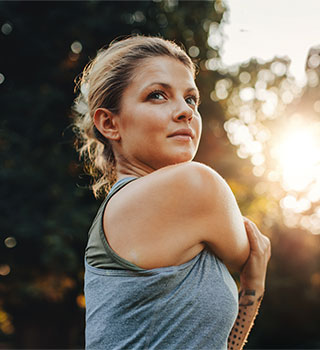 You'll enjoy faster recovery from workouts. Enzymes aren't just for digestion. They help with 25,000 metabolic processes.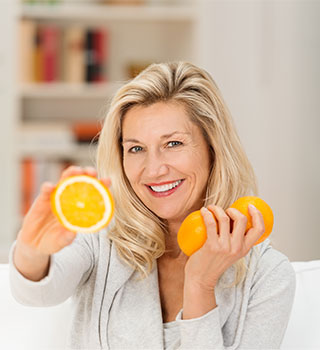 More energy throughout the day. That means no mid afternoon slumps. You'll experience the energy you had in your early 20's.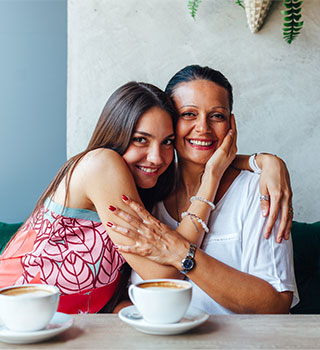 You'll experience better mood and happiness because your brain will have more amino acids. Better nutrients absorption and feel awesome mental clarity.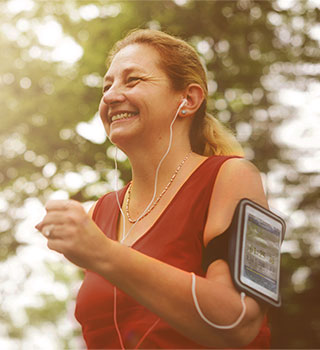 Shrink your belly due to less bloating. Enzymes will digest the food for you… leaving nothing to linger and ferment inside your gut. Bye bye bloating.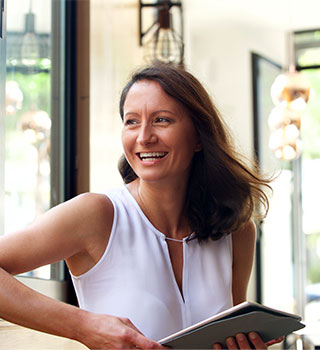 You'll gain better brain power and mental clarity because your body won't be using the vast majority of its energy on digestion.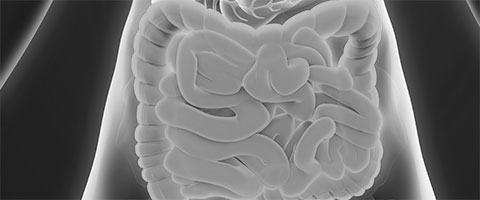 You'll cleanse your intestines of undigested protein caking and layering digestive tract like a rubber-like tar.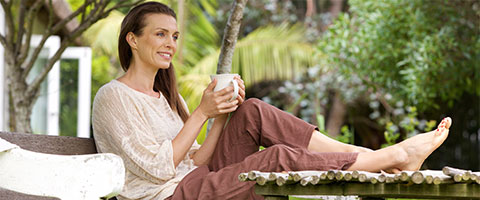 You'll benefit from a decreased need for sleep because there's less demands on your digestive organs. You'll feel way more energized in the mornings.
Transform Your Metabolism for
As Little as $1.65 Per Day
P3-OM is an affordable probiotic, for the quantity and quality of cultures you're gonna get. Especially because it's freeze dried and DOES NOT require refrigeration.
The formulators gave a "suggested retail price" of $147 PER BOTTLE
The good news is… you're not gonna have to pay anywhere close to $147 per bottle to get P3-OM.
Not even $97 per bottle…
Because there are no middlemen to jack up the cost, you're gonna get wholesale prices for a very limited time.

Yes!

I Want Friendly, Helpful, And

Powerful Probiotics That Improve

Nutrient Absorption, Digestive Health, And Energy.
YES! I will replenish my body with healthy probiotics to restore the balance in my digestive system.

YES! I will improve nutrient absorption and assimilation to give my body the nourishment it needs.

YES! I will use probiotics to help me burn fat and eliminate bloating.

YES! I will use P3-OM to manage constipation, bloating, gas, acid reflux, abdominal pain, and more.

YES! I will use P3-OM which uses L. plantarum OM, a strain that has been proven in lab tests and patented with demonstrated effects.
Select Your Package
★ Most Popular ★
✔ Best Value
1 Bottle Of
P3-OM PROBIOTICS
(1 x 120 veggie caps bottle)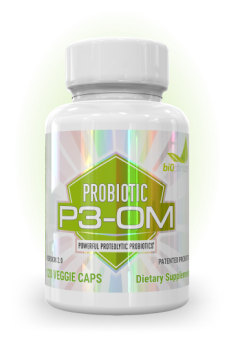 ($69 TOTAL)
Save 14%
Buy Now

365 Day Full Money Back Guaranteed

Your initial charge will be $69(plus shipping). You will then be charged $69/month (plus shipping) and sent 1 bottle every month until you decide to cancel. You may cancel at any time without penalty.
3 Bottles Of
P3-OM PROBIOTICS
(3 x 120 veggie caps bottle)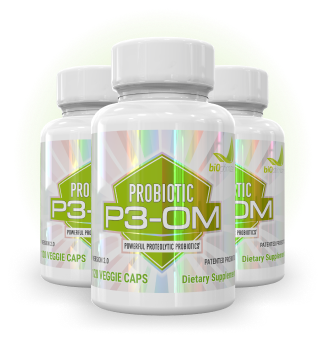 ($177 TOTAL)
Save 26%
+ Free Shipping
Buy Now

365 Day Full Money Back Guaranteed

Your initial charge will be $177(plus shipping if outside USA). You will then be charged $177/month (plus shipping if outside USA) and sent 3 bottles every month until you decide to cancel. You may cancel at any time without penalty.
6 Bottles Of
P3-OM PROBIOTICS
(6 x 120 veggie caps bottle)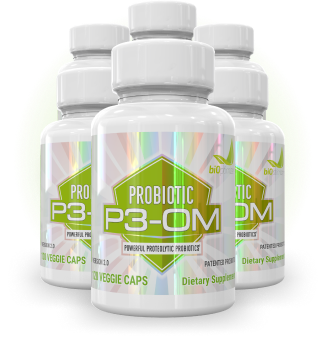 ($297 TOTAL)
Save 38%
+ Free Shipping
Buy Now

365 Day Full Money Back Guaranteed

Your initial charge will be $297(free shipping). You will then be charged $297/month (free shipping) and sent 6 bottles every month until you decide to cancel. You may cancel at any time without penalty.
Our 365 Day Unconditional
100% Money Back Guarantee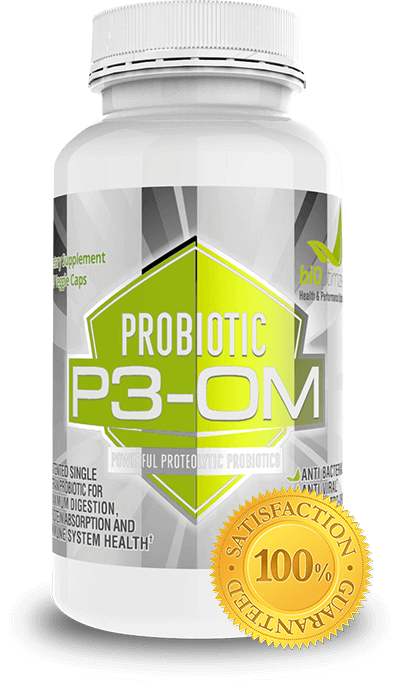 I strongly feel you shouldn't pay for supplements that don't work…
So I'm going to take away all the risk and doubt you might be feeling right now.
If after opening your first bottle you're not completely satisfied, just send back the remaining unopened bottles and I'll give you 100% of your money back. (If you open a second bottle, you no longer qualify for any guarantee).
Absolutely no questions asked, no loop holes, and no hassles. And we'll still be buddies.
It's a no-brainer… Get P3-OM now, test it for 365 Days… And make your risk-free decision after experiencing its powerful proteolytic power.
Here are even more emails we've received from happy users.
Here's what another happy camper, Richard M had to say after eating a massive meal that otherwise would have ruined his day:
Here's what Sam R says
Here's a letter from Taunia Foreman
Trust Your Gut And Go For P3-OM
Go for P3-OM -- to lose fat faster than ever before… as they take out the "fattening bacteria" once and for all.
Go for P3-OM... to protect yourself against foreign invading bacteria, viruses, and fungi.
Go for P3-OM, so you can finally… effortlessly… get that dream body you've wanted for years without using "willpower".
I can't wait to hear about your amazing results.
P.S. What's the worst that could happen? If you're not happy with your fat loss and digestive improvements with P3-OM, you get a full money-back refund within 365 Days of your order. No questions, no hassles, and no B.S. All the risk is on me.
What's the best that can happen? You'll start effortlessly losing weight, feeling great and winning health.
Here's an amazing experience from Patrick G Buller
Julie Holsenbeck loves P3OM...
Here's an email from Jeanne Nicole…
Robert Ferreira was on a scary path until he tried P3OM...
Wish you could stop some unhealthy eating habits? That's what P3OM helped Patrick Snell with…
Bibliographic References
Salminen S, Bouley C, Boutron-Ruault MC, et al. Functional foodscience and gastrointestinal physiology and function. Br J Nutr 1998; 80(suppl):S147–71.
Salminen S, Isolauri E, Salminen E. Clinical uses of probiotics for stabilizing the gut mucosal barrier: successful strains and future challenges. Antonie Van Leeuwenhoek 1996;70:347–58. CrossRefMedline
Lee YK, Salminen S. The coming of age of probiotics. Trends Food Sci Technol 1995;6:241–5. CrossRef
Huis In't Veld JHJ, Shortt C. Selection criteria for probiotic microorganisms. London: The Royal Society of Medicine Press Ltd, International Congress and Symposium Series, 1996;219:27–36.
Salminen S, Laine M, von Wright A, Vuopio-Varkila J, Korhonen T, Mattila-Sandholm T. Development of selection criteria for probiotic strains to assess their potential in functional foods: a Nordic and European approach. Biosci Microflora 1996;15:61–7.
Ruseler van Ebmden JHG, van Lieshout L, Gosselink M, Marteau P. Inability of Lactobacillus casei strain GG, Lactobacillus acidophilus, and Bifidobacterium bifidum to degrade intestinal mucosa glycoproteins; clearing the way for mucosa-protective therapy. Scand J Gastroenterol1995;30:675–80. Medline
Alander M, Korpela R, Saxelin M, Vilpponen-Salmila T, Mattila-Sandholm T, von Wright A. Recovery of Lactobacillus rhamnosus GG from human colonic biopsies. Lett Appl Microbiol 1997;24:361–4. CrossRefMedline
Ouwehand AC. Antimicrobial components from lactic acid bacteria. In: Salminen S, von Wright A, eds. Lactic acid bacteria, microbiology and functional aspects. New York: Marcel Dekker Inc, 1998:139–60.
Lee YK, Wong S-F. Stability of lactic acid bacteria in fermented milk. In: Salminen S, von Wright A, eds. Lactic acid bacteria, microbiology and functional aspects. New York: Marcel Dekker Inc, 1998:103–14.
Malin M, Verronen P, Korhonen H, et al. Dietary therapy with Lactobacillus GG, bovine colostrum or bovine immune colostrum in patients with juvenile chronic arthritis: evaluation of effect on gut defence mechanisms. Inflammopharmacology 1997;5:219–36.
Saavedra JM, Bauman N, Oung I, Perman J, Yolken R. Feeding of Bifidobacterium bifidum and Streptococcus thermophilus to infants in hospital for prevention of diarrhea and shedding of rotavirus. Lancet 1994; 344:1046–9. CrossRefMedline
Isolauri E, Juntunen M, Rautanen T, Sillanaukee P, Koivula T. A human Lactobacillus strain (Lactobacillus GG) promotes recovery from acute diarrhea in children. Pediatrics 1991;88:90–7. Abstract/FREE Full Text
Lehto E, Salminen S. Adhesion of two Lactobacillus strains, one Lactococcus strain and one Propionibacterium strain to cultured human intestinal Caco-2 cell line. Biosci Microflora 1997;16:13–7.
Lehto E, Salminen S. Adhesion of twelve different Lactobacillus strains to Caco-2 cell cultures. Nutr Today 1996;31:49–50.
Tuomola E, Salminen S. Adhesion of some probiotic and dairy Lactobacillus strains to Caco-2 cell cultures. Int J Food Microbiol 1998; 41:45–51. CrossRefMedline
Elo S, Saxelin M, Salminen S. Attachment of Lactobacillus casei strain GG to human colon carcinoma cell line Caco-2: comparison with other strains of dairy starter bacteria. Lett Appl Microbiol 1991;13:154–6. CrossRef
Saxelin M, Elo S, Salminen S, Vapaatalo H. Dose response in faecal colonization with Lactobacillus GG. Microbiol Ecol Health Dis 1991; 4:209–14.
Fuller R. Probiotics in man and animals. J Appl Bacteriol 1989;66: 365–78. Medline
Nighswonger BD, Brashears MM, Gilliland SE. Viability of Lactobacillus acidophilus and Lactobacillus casei in fermented milk products during refrigerated storage. J Dairy Sci 1996;79:212–9. Medline
Ouwehand AC, Salminen SJ. The health effects of viable and non-viable cultured milks. Int Dairy J 1998;8:749–58. CrossRef
Clements ML, Levine MM, Ristaiano PA, Daya VE, Hughes TP. Exogenous lactobacilli fed to man—their fate and ability to prevent diarrheal disease. Prog Food Nutr Sci 1983;7:29–37. Medline
Salminen S, Ouwehand A, Benno Y, Lee Y-K. Probiotics: how should they be defined? Trends Food Sci Technol 1999;10:1–4.