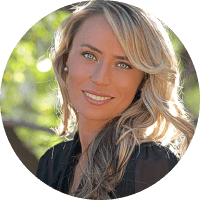 Katrine Volynsky
- Best Selling Author of "Staying Alive In A Toxic World"
We're committed to ending digestive suffering around the world.
Katrine Volynsky has stated probiotics play a crucial role in our immune system, and help us absorb and digest food. Except...not all bacteria & probiotics are created equal.
When your gut flora gets dominated by "bad bacteria" these pathogens can cause gas, bloating, weight gain, stagnant waste, and chronic fatigue.
P3-OM is the best probiotic for kicking the "bad guys" out of your colon forever... it acts like a Navy Seal, kicking pathogenic invaders like bacteria and other toxic agents out, and helping users fight illness and create a stronger immune system.
Try them now for FREE. And if you're not happy for any reason at all within the next 365 days, we'll give back ALL your money. No questions asked. Just send back any unopened bottles.
Got Digestive Challenges?
For every 10 bottles sold
We donate 1 bottle
to someone in need
Digestive disorders are in the top 5 leading causes of death in the world.
That's why for every 10 bottles sold, we donate 1 bottle to someone in need.
Our mission is to end physical and digestive suffering worldwide.
When you invest in our products, you're not just investing in your own health. You're also contributing to improving the life of someone in need.
We appreciate and admire all our customers who join us on the journey of ending digestive suffering.