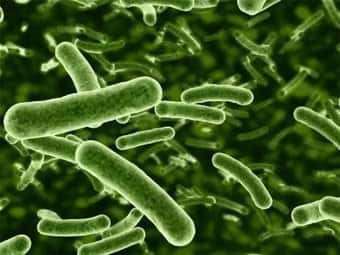 P3-OM™ is superior to other probiotics because it uses a patented process (patent #: 5,895,758) to dramatically enhance L. Plantarum's abilities, resulting in a new super strain that may be the most powerful proteolytic probiotic ever developed.
This is a proven, patented strain that's shown to eliminate bad bacteria and break down protein.
It very well may be the holy grail of weight loss, and reversing slow metabolism once and for all.
Inside of L Plantarum you'll find beneficial bacteria that is often found in kimchi, sauerkraut, cultured vegetables (which you would otherwise have to eat pounds of everyday to get the same benefits from just a few capsules of P3-OM™).
The strain inside of P3-OM™ is one of the few available that has been shown to have protein digesting abilities and many other amazing benefits.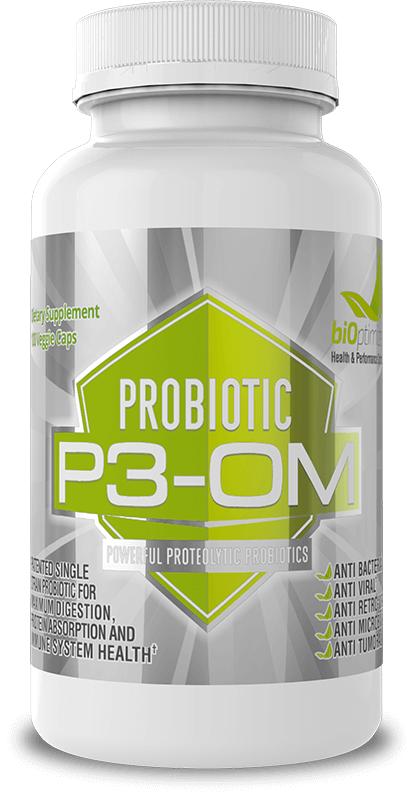 Proteolytic activity (breaks down protein).
Anti-tumoral capability (Reduces tumor size).
Antiviral capabilities (Kicks virus's asses).
Anti-retroviral activity as demonstrated against: the Rauscher virus, human immunodeficiency virus (HIV), and the T-lymphotrophic virus.
The strain can easily survive in the human digestive system, unlike other probiotics that crumble and die because of the intense stomach acids.
Biologically pure culture of Lactobacillus Plantarum OM.
Vegetarian friendly plant based capsules (not bovine gelatin caps), lactose free, and no refrigeration required.
New patented SUPER-STRAIN "good guy" bacteria to fight off the bad guys and help you win-the-war inside you.
What P3-OM Does Better Than
Any Other Probiotic Out There Today
P3-OM uses a patented natural process to UPGRADE a well-researched probiotic strain that doubles every 20 minutes once inside your body.
The patent PROVES this strain is... proteolytic, meaning it digests protein... it's antiviral... anti-retroviral... It eliminates pathogens and waste... and is maintainable in the human digestive system.
What it does better than ANY other strain is fight the bad guys (bugs like parasites, viruses, and other pathogens) in your gut and it doesn't require refrigeration.
Here's The Surprising Truth About "Probiotic Count"
I'm sure you've looked at some probiotic bottles and you've seen "5 billion" or "10 billion" or maybe even more. What really matters is how fast do they multiply.
P3-OM™ doubles every 20 minutes once it makes contact with food in your stomach. It continues to multiply, gets rid of the bad guys and then it's out of your system in 3 days.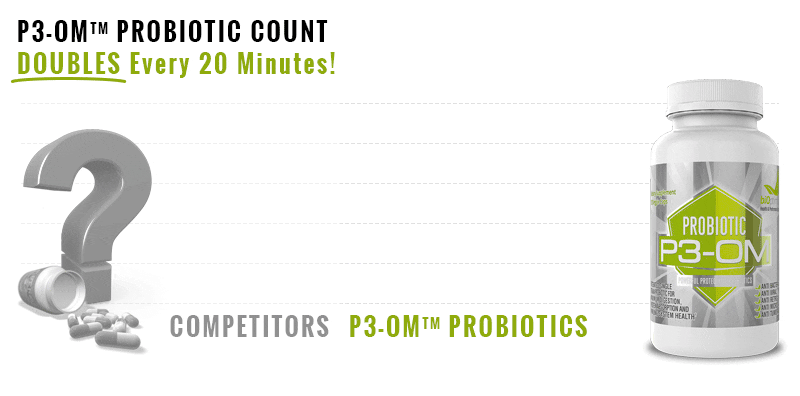 This SHOCKING Video Demonstrates The Real Life Digestive Benefits Of Using P3-OM™ Probiotics
Check out this amazing time lapse video that shows P3-OM™ and Masszymes in action: (the liquid in the glass is a solution mixture very similar to the acid in your stomach)